Green Resource Associates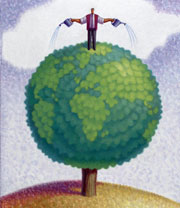 Green Resource Associates is an environmental consulting firm offering a wide range of services to the resource development industry and one of the leading advisors engaged in providing environmental consultancy services.
Our business is our people. We partner with clients from the private, public, and not-for-profit sectors to provide them with environmental solutions that enable them to expand social and economic opportunities, while minimizing their environmental footprint.
+

More
News & Events
2012-12-26
Ecosystem Services Review for Impact Assessment
Lending and government institutions, such as the International Finance Corporation and the US Council on Environmental Quality, now require the explicit consideration of ecosystem services in impact assessment. However, according to a survey carried... More

2012-12-22
Real Estate Sector & Environmental Regulations
The real estate boom coupled with infra growth has triggered various environmental concerns ranging from increased air pollution to declining annual agricultural & fishery yield. Each year has seen the continuous rise of carbon concentrates in the at... More

Redefining Strategy in Regulatory Consulting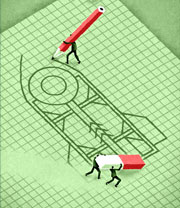 Environmental regulations can impact a business at any time. Whether you produce products that could potentially harm the environment, or need to dispose of pollutants or hazardous or non-hazardous waste, you must comply with the law.
The MoEF (Ministry of Environment & Forests) develops and enacts environmental laws, acts and notifications that implement the CPCB (Central Pollution Control Board) and SPCB's (State Pollution Control Boards) to enforce regulations. As a business owner, the State Pollution Boards expects you to familiarize yourself with, and comply with, regulations designed to minimize air pollution and protect the environment.